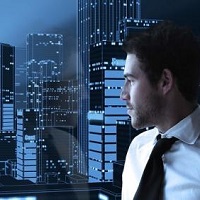 Buying a commercial or residential property can be an exciting and exhausting process for many of us. First-time buyers are often confused about the right property to invest in. Haridwar being the sought property market offers tons of options for buyers and investors both residential and commercial properties. Haridwar also has a huge market for the second home option for buyers with picturesque elegance and affordable prices. The favourable government property regulations further attract the interests of varying buyers and investors from all across the country. Listed below are guidelines for first-time property buyers to help make an informed property decision.
Type of property
The first and most important thing to understand is the type of property you want to invest in residential or commercial. There are varying sizes of Commercial & Residential Property For sale in Arya Nagar Haridwar available at affordable rates. Residential properties include flats, villas, bungalows, multifamily residential, duplexes, etc while commercial properties include an office building, land, retail building, etc. Once you narrow down the type of property that best suits your property requirement it will be easier to make an informed decision.
Budget
Commercial or residential properties in a prime location can be a very expensive buy. Depending upon the budget and property needs you can find several good commercial and residential properties within your set budget. For first time buyers, residential property can be a great option as it is less expensive and are easier to maintain. First-time buyers can invest in flats or multifamily units which require less maintenance and are pocket friendly.
Location
The location has a huge impact on the price and desirability of any property whether residential or commercial. Great neighbourhoods and prime location-based properties often carry steep prices but also have great resale prices. Investing in upcoming neighbourhoods can also be a great way to get good appreciation in the future. Hence locations also influence the price of your property. Make sure to invest in up and coming locations where the prices are still affordable and the home equity will rise over time.
Amenities On Offer
Whether it is commercial or residential space added amenities or facilities are a bonus. Having a property that offers amenities like parking space, 24/7 security, modern appliances or tools, maintenance, etc further adds to the value of the property during the time of the sale. You must enquire about amenities or facilities that you can use in your chosen property. However, sometimes these amenities are available at an additional cost.
Thus to conclude, If you are looking for Commercial & Residential Property For sale in Haridwar then you must hire a real estate agent. These professionals will help you get access to new and varying types of properties available within your price range. These experts can also provide you with legal guidance and other property-related services like property valuation drafting of the purchase deal, price negotiations, property viewing service, etc to help you make the right property decision. Haridwar with the quiet and picturesque environment is the best place for investing in a second home where you can spend your vacation away from hustle and bustle of city life.