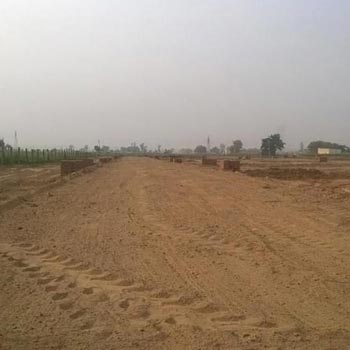 Haridwar is a renowned city in Uttarakhand near the right banks of Ganga. It is obeyed as the holy place, specific religious events for Hindus. You have heard about Kumbh Mela where millions of devotees, pilgrims, tourists come for ritual baths to get rid of the sins they did in their life.

In the latest development scenario from the past decade, many industries have shown their interest in developing their business here on a high scale. As many plots are available in the front, the government of India is happy to try it for industrial growth and raising a significant economy in India.

As per the application of the new policy, the prices for the industrial plots will be almost 125% more than the last rated price in the bid according to the location. Hence, you will see a nearly double increase in industrial plots since the last price of 2006.

When you prefer Pantnagar, you will pay a fair premium of 125% of the last bid price as per the square foot rate. The substantial Industrial Property for Sale in Haridwar is also available at the same rate. All these are applied for Infrastructure and Industrial in respective areas.

The Property Estimation in Haridwar:
• If you follow the reports, near about 300 acres plots are still available for industrial development. Henceforth, top giants like Hero Honda, Tata Motors, Nestle, Ashok Leyland, etc. have set their eyes on it.
• With the rates mentioned in CIP, the government wants to take advantage and make a significant amount of money by selling lands.
• Open bidding is not possible for the allotment of industrial plots. Nearly hundreds of firms have shown their huge interest in buying land in the locations of Haridwar and Pantnagar for expanding their business.
• The rates are increasing at faster rates as you see major growth as compared to the rates mentioned in 2010.
• The proposal for huge investment in the plots is also passed by the government. Tata Motors and Ashok Leyland have already doubled their investment for growing their production. They always look for an opportunity for buying more land here.
• The government will only prefer those industries which are serious about their work and production. Rest other will soon be neglected for giving new opportunities for newcomers.
• The allotment or ownership is cancelled for the industries which did not show enough production and growth. Instead, these Industrial lands for Sale in Haridwar will be allotted for the companies who want to grow more in India.

From Religious Hub to Industrial Hub:
After the passage of two decades, Haridwar is all set to be known as Industrial Hub apart from Pilgrim city.
Industries are coming in herds as there is a huge demand for Industrial Land & plots for Sale. The reality industry is showing major growth here. Industries preferred this city for its vast beauty, nice culture, and serenity where people will enjoy the work-life balance.
Moreover, all the industries from fresher level to top-level have shown their growth. As a result, many projects are still on the cards and some are on the verge of completion.
This entry was posted on July, 29, 2021 at 14 : 58 pm and is filed under industrial land. You can follow any responses to this entry through the RSS 2.0 feed. You can leave a response from your own site.