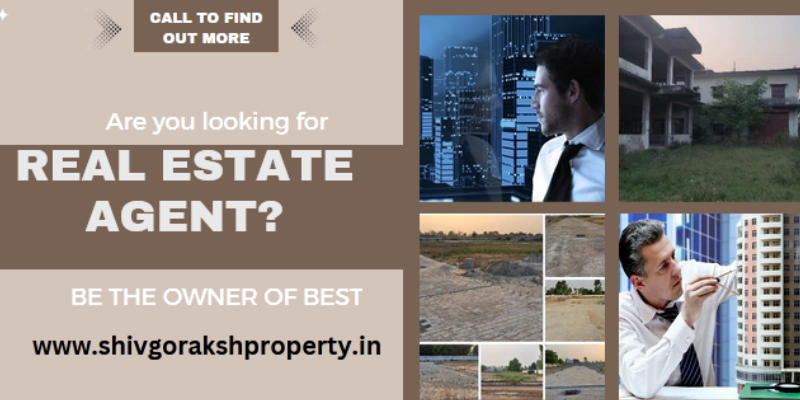 Finding the right and efficient property agent can take more attention than you might ever think of. We all want to have effective property solutions by taking quality real estate services. Whether you are searching for a rental home or a property to buy, finding the best property agent in Haridwar can be tricky.
Therefore, it's significant to find the right property agent to get a property that is appropriate per your need. Here we are attaching some of the major aspects of selecting a highly efficient property agent that is required to be evaluated with additional care and surveillance.
Certifications
When selecting a worthwhile property agent the first aspect of assessment is none other than the certifications. Well-reputed estate services ensure that the property agents have the aptitude to conduct quality work.
It's always a promising idea to examine market reviews. Not only can you assess a local agent's certifications, but you can also discover which companies to avoid. Hence always consider the certifications and authentication of the property agent.
Online Reviews
The second matter of consideration is none other than the evaluation of online reviews. There is nothing more credible than the customer reviews of any property agent. The assessment of the existing customers can help you to get an idea about which property agents would be the best suitable for your need.
For checking customer reviews, you can browse various online review sites. Otherwise, you can check the company website also to acquire an idea about what the customers are trying to depict about the service. Early evaluation of online reviews can help you discover the beneficial attributes as well as the flaws of real estate services.
Types of Services
The next big topic of consideration is the types or categories of real estate services. Everyone has a different need. It is significant to make sure the property agents you select have advanced training and the right knowledge to function on your specific need.
A responsible best property agent in Haridwar will give attention to your words and take the time to clarify and exhibit to you what actions might be essential. Buying properties is costly so you need to know what you are spending. Generous communication can help you to clear all the confusion.
Price
Another major aspect of choosing a fruitful real estate service is none other than the price and cost of the service. There is miscellaneous real estate service available in your locality and they charge different rates for different services. Buying property can be a costly process but always assess the multiple rate charts of different agencies to get a clear idea about the actual rate of the service.

Some property agents charge a balanced labour rate on services while others base the price on the time it takes to complete the task. So always check the price of different real estate services before making any decision.

So these are some of the major aspects of selecting a worthwhile property agent for any of your property-related needs. It's highly advisable to assess all the points mentioned above with precise care and attention.