The Wide Availability Of Residential Plots For Sale In Harilok Haridwar
Posted by Admin on November, 12, 2020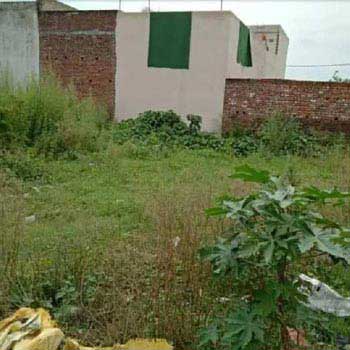 Buying a residential property for the first time is like securing future wealth. Moreover, it is really important to make sure that the property that you are going to invest in will stand in both the short and long term.
Whenever you buy a property, you shouldn't be in a rush. There are numerous factors that you should consider while choosing a house. You need to consider these before you buy a property for a permanent basis or to rent it out.
You should think like a tenant while you are purchasing your home. This will help you to guarantee a good income for years.

Following are some of the tips which you need to follow while choosing the right property. There are quite several residential plots for sale in Harilok, Haridwar among which you can search for the best one.

The Neighborhood Should Meet Your Expectations
You can choose properties that are located near to school, colleges or universities. The reason is that these properties are highly in demand and if you ever lease your properties to tenants you will get a huge amount in return. You will never face a problem for looking for the right tenant as well.
Consider All the Costs
Usually, if you are buying property to rent it out, later on, you may not get a huge amount of money during the first couple of years. Due to this reason, it is generally advised that those buying property for the first time should learn about all the additional cost. You should know the municipal cost which varies from one area to another. Well, this is not a bad investment at all as the area is well maintained. It can be a problematic situation is the area is plagued by service delivery problems. The rental properties should be maintained as well as these costs must also be taken into consideration.
Invest In Properties near a School
Investing in the properties near the school is one of the best decision. Check at the ratings of the school before investing. The school's quality can also be something which affects the investment value. Though the investors will also be able to generate a healthy cash flow while leasing out a property and will get a good return when the property is eventually sold.
Know About the Crime Rates
Learn about the crimes. You must know whether the area falls under a hotspot for criminal activity or not. You can speak with the locals or visit the nearby police station to learn about criminal cases.
Stay Ahead In Competition
In the real estate market, you will face a lot of competition. If in a particular area there are more number of properties available this would mean that the demand for the area is slightly lower. You can contact different real estate agents to get a good property in your chosen area. They will help you to stay updated and ahead of the league.
Check the Returns
You can always research and look to the returns that you can expect in future. This is an interesting thing to know. The investors are usually unfamiliar with this and invest in areas that may not have greater investment returns. Have a proper investigation before you invest.
Talk With the Locals
Nobody can give you a better idea about the area that the locals. They know and have information about the area better than anyone else. Even there are local real estate agents who can help you in this matter. They will suggest you the best plots to invest in.

Follow these tips to select the best residential plot for sale in Harilok Haridwar.
This entry was posted on November, 12, 2020 at 12 : 54 pm and is filed under residential plot. You can follow any responses to this entry through the RSS 2.0 feed. You can leave a response from your own site.