Rules To Buy A Home 2 BHK Flat Or Apartment For Sale
Posted by Admin on July, 04, 2019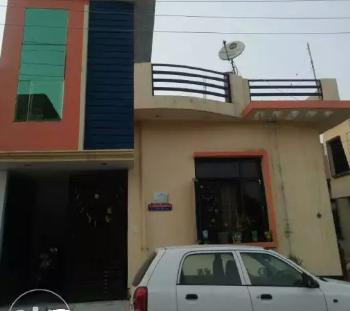 Buying a property for your own living is definitely a tough task and requires time and effort. This article aims to guide you for making this tedious job a bit easier. Make this your guidebook and this will definitely make you more confident in your decisions.
Few important concerns while planning to buy a home:-
• Find the right agent
A property dealer is the first person you should contact for while planning to buy a new home. Look for a broker who is well-versed with the localities you desire to buy your house. With his immense experience, he can certainly get you quick information on 2 BHK flats and apartment for sale in Haridwar location. Their knowledge base along with the process of home-buying being coupled with their negotiation skills can prove to be a great advantage for you as a homebuyer.
• Begin to identify properties
After getting hired by you, the real estate agent is your partner from the start of your journey. You will get loads potential options for properties in your desired locations. Just make sure whatever are the key parameters set by you for home buying are getting fulfilled. Figure out what you really want from your new home like the specifications, features, and amenities. Make a list of those properties which are fitting into your expectations list and discard the rest.
• Know your budget
The price of the property matters a lot for any buyer. In fact, added to that some overhead charges can also be there like legal fees, stamp duty, property tax, brokerage, etc. now pick up your shortlisted properties and begin to evaluate if they are worth of the final buying price or not. Once you find a property that fits into your parameters and comes within your budget too, start looking for your bank loan approval.
• Perform legal diligence
Before buying a primary or a secnd-hand property, you should be assured of if the seller has the original right to sell the property. If the flat is inside any housing society, checking all the safety and occupancy certificates are important for the buyer. In fact, a legal consultant would better help in this matter.
Consider a few things before closing the deal:
 You should check for the sanction plan so that you can be confirmed of the project approval and its legal approvals.
 The bye-laws of the building should be applicable in the particular area and no violations are can be permitted.
 Take the NOCs from land ceiling, electricity, and water supply authorities.
 Check for if there are any undesirable hindrances in your property.
 Know your payment procedure and according to that ask for your home loan.
 After you pay the booking amount, ask for the allotment letter.
 The developer-buyer agreement should get signed as it proves that you are a legal owner of the property.
 Before you get the possession of your home, you need the register the property in your name.
Hope the above discussion has made you more confident as a property buyer and now whenever you see there are 2 BHK flats and apartments for sale in Haridwar, prepare yourself with all the necessary information and then only go for buying it.
This entry was posted on July, 04, 2019 at 13 : 10 pm and is filed under Property in Haridwar. You can follow any responses to this entry through the RSS 2.0 feed. You can leave a response from your own site.