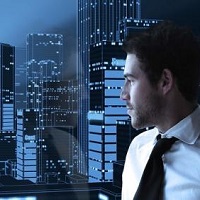 In the recent past, the speedy urbanization of Haridwar has led to an escalation in various commercial activities. It is the manufacturing hub of various products like sports equipment, glass, furniture, electronic items, etc., which fetch a huge demand from not only the domestic market but the overseas market too. The entire city is well-connected via road transport, railway lines, and airways. Due to this infrastructural development, the demand for both residential and commercial property has increased exponentially. The sale and purchase of these properties are carried out by the intermediaries known as property dealers.
Importance of a property dealer
A dealer is essential for the making both the parties enter into an agreement which is favorable for both of them.

These agents act as a bridge between the buyer and the seller of the property.

The credibility and market standing of a property dealer must be thoroughly examined before acquiring a property

The best property dealers in Haridwar ensure transparency, systematic execution, and timely completion of the transaction, fair rates, and full disclosure of facts.

They should be able to offer a variety of properties to their clients so as that the interested party can make a right decision.

These dealers get all the necessary paperwork completed so as to avoid any inconvenience to the parties.
Some of the responsibilities of the best property dealer in Haridwar are-
1) Compare the rates of the market and estimate the value of the property.
2) Prepare necessary paperwork (contracts, leases, deeds etc.)
3) Manage property auctions and exchanges.
4) Help in negotiating the price.
5) Maintain and update the list of the available properties.
6) Promote the property through advertisements etc.
7) Check all the legal obligations, e.g.:- the map is passed or not, the legal permission for water and electricity lines, the property is on a legal land or not, all the legal formalities are done or not etc.
These agents receive a payment from both the parties, which is called as commission. They have an adequate knowledge of the prevailing conditions of real estate market of the area to which they belong. Thus, we can conclude that for acquiring or disposing of a property in Haridwar, a credible property dealer must be present for developing a fair deal.