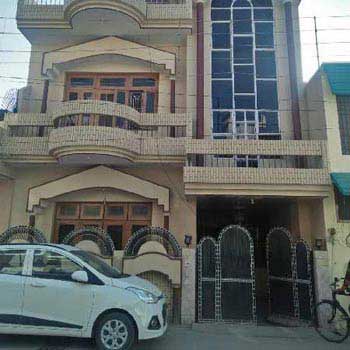 If you are searching to purchase a home or even a building for your business, then the one thing that you need to do is check out some of the best properties for sale in Roorkee. There is a lot that you would want to consider when it comes to picking the right location to purchase, including the size, the price and much more. Keep reading to find out more information about how to make the right decision for all of your needs.

Tips to Help You Choose
There are going to be plenty of options in terms of property for sale in Roorkee, but you need to decide what you are looking for. Here are a few factors to consider, such as:
• Usage – Consider what the usage is going to be, including if it is going to be your family home or if you want to convert it into an office. This is important since if it is going to be your home, then there are going to be different things to consider.
• Location – Another thing that you might want to think about is the location that you are considering. Think about where it is going to be situated according to the other places you have to go in the city, including school, office, stores and much more.
• Price – Another factor that you would need to think about is the price, so consider just how much you are willing to spend on the best property for sale in Roorkee. Determine what your budget is and then find something that is within that budget to ensure you are going to be able to pay for it.
• Size – You are also going to want to think about the size of the home and you should consider how many rooms you would need to have. This is important based on the size of your family and if you are planning to stay there for a long period or if you want to start out with something small and then purchase again later.
• Floor plan – It is also extremely important that you are checking out the floor plan since you want to like how the house is planned out. Think about where the bedrooms are and how much space it would have for all of your family based needs.

These are all important factors that would help you to make the right decision, so ensure that you are using them when it comes to making the final decision.
Start checking out the different properties for sale in Roorkee so that you can pick the right location for your home or office. You should consider the usage that you would want for it, including if you want to use it as an office or as a home. Also, you should think about the location in comparison to everything else as well as the price. The size and the floor plan are also important factors so think about what you want and then compare it against what is available.
This entry was posted on January, 28, 2020 at 11 : 57 am and is filed under Real Estate Property. You can follow any responses to this entry through the RSS 2.0 feed. You can leave a response from your own site.