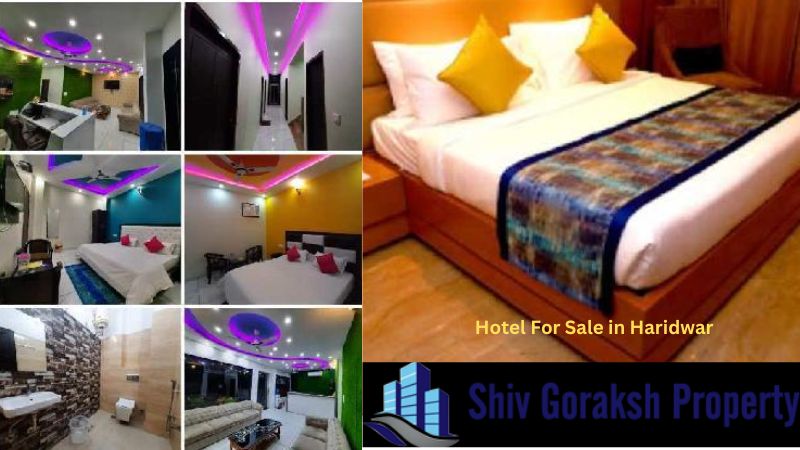 Are you looking for a hotel for sale in Haridwar to start your new hotel business?
Before making such a significant investment, there are several things you should understand about buying a hotel. It's simple to make missteps if you're unfamiliar with the hotel purchasing procedure, which can end up costing you both time and money. There are various crucial elements to take into account before investing in the hotel business. Some of them are listed below.
Considering Profitability
The possible return on an investor's investment must be taken into account, and the prospective growth of this return must be examined. Additionally, it's crucial to examine the hotel sector as a whole and the market circumstances in the area where you intend to purchase.
Investors should investigate the area, nearby firms, and regional trends. These could significantly affect how well the company does.
Assessment of Investment Return
It's crucial to examine the hotel's financial documents and determine how earnings are produced. Search for areas that can be improved or chances to generate more money. You should also take into account any long-term debt obligations that may have an impact on your return, such as a mortgage on the house.
An Understanding of Long-term Investment
To be profitable, hotels must make long-term investments, which calls for a future strategy. To be competitive, you must spend money on renovations, new machinery, and marketing initiatives. In such cases, you can even look for a hotel for sale which is well-furnished and equipped.
Saving Money for Operational Expenses
Operational expenses for hotels include taxes, insurance, utilities, and personnel compensation. Investors should examine the costs to see if they are within their budgetary constraints before determining the return on investment.
Selecting an Ownership
The ownership structure is something that investors should think about. This can entail making an outright purchase of the property or forming a partnership with another investor. Every choice has advantages and downsides that must be properly considered.
The purchase of a hotel franchise or independent hotel might be significantly impacted by errors. Keep these errors in mind and avoid them as you purchase.
● You should always seek expert guidance before engaging in any financial activity. This is particularly valid when purchasing a hotel. Consult a lawyer and other experts who can provide you with professional insights about the deal before you make any judgements. They could aid in pointing out any stumbling blocks that might prevent or stall the sale process.
● Make careful to factor the closing costs into your assessment of the offer. This covers any legal fees, taxes, insurance, and any unforeseen expenses you may incur. There can be additional franchise fees that need to be taken into account when thinking about a buy-in for a franchise.
● Purchasing a hotel involves more than just closing a deal. There are ongoing expenses and planning mistakes that could have a long-term negative influence on your company. Make sure to account for human costs such as salaries, benefits, and other staff expenses as well as any planned renovations or upgrades. Make a thorough strategy that takes into consideration all of these factors to prevent under- or overspending.
Investors can make choices that will enable them to meet their financial objectives. By conducting research and taking the aforementioned factors into account.