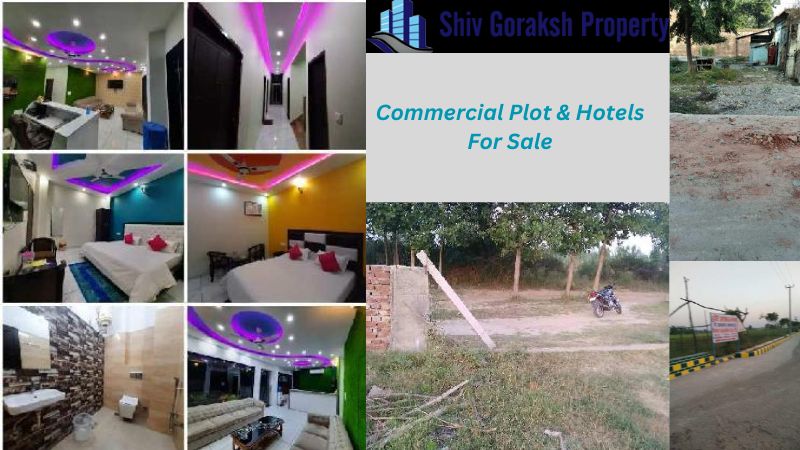 Haridwar, the devotional capital city of Uttarakhand is a famous travel & tourist destination. The quiet environment, the Ganga river, and the activities of relaxation have appealed to several people to spend a weekend here. The city is popularly known as the land of shiva. Lakhs of devotees, pilgrims, and tourists across the world visit Haridwar throughout the year. It offers hundreds of religious activities to visitors that depicts Indian culture and traditions. From temple-hopping to taking a dip in the Ganga and shopping in the local market, there is something for all. Currently, Haridwar is developing beyond its religious aspect and turning into an industrial estate.
This renowned tourist location in the hills cannot be underestimated in terms of the types of properties available here. With the growing commercial activities in the city, Haridwar has emerged as an influential commercial hub. The real estate market or Haridwar is gradually evolving as buying and selling properties is becoming quite flexible here.
Following are the reasons why you should invest in the real estate sector of Haridwar -
Plenty of tourism
The tourism and Hospitality Industry in India is considered one of the fastest-growing industries. Haridwar being the holiest pilgrimage in India is a great destination to invest your money in hotels. It serves as the gateway to the Char Dham Yatra of Uttarakhand due to which commercial properties are high in demand. With a rising spending power, religious tourism is also witnessing a boom. Usually, the quality and branded accommodation and services in most of the holy cities are in short supply. Therefore, buying a commercial plot or hotels for sale in Bhupatwala Shantikunj Haridwar is the best investment you can make.
Pleasant weather
In addition to plenty of tourism, the city offers an outstanding climate and green environment to tourists. Great climate and attractive landscapes are the key factors which have successfully influenced several investors into buying commercial property.
Great return on investment
With the growing market of Haridwar Real Estate, the probability of greater returns on the investment is almost sure. It offers a lucrative opportunity to invest and make huge profits in future. Bhupatwala area has some top-notch business properties including some premium hotels are available for sale.
Close proximity to tourist attractions
Tourists don't typically like to wander too far from their hotels while on the trip. They spend most of their time within the vicinity of the accommodation. So, investing in a hotel which has close proximity to tourist attractions is a major advantage. Bhupatwala in Haridwar is just 2km from Har ki Pauri and some other popular ghats.
Some of the key factors that have increased the demand for Haridwar commercial Properties are-
Systemized local transportation systems
Commercial centres at strategic locations
Availability of water and electricity
The emergence of leading builders and contractors
Make sure to do some thorough research to get the best deal for investing in hotels. It is always recommended to look for some options that meet your requirements and criteria before you start investing. In this way, you can invest in commercial properties like hotels in which people will be interested to stay in.
Final Thoughts
Are you planning to invest in commercial plot & hotels for sale in Bhupatwala Shantikunj Haridwar? You have the right opportunity to realize your dream with the expert assistance and property dealing services of Haridwar. Therefore, investing in commercial properties is certainly going to be a wise decision for real estate investors.