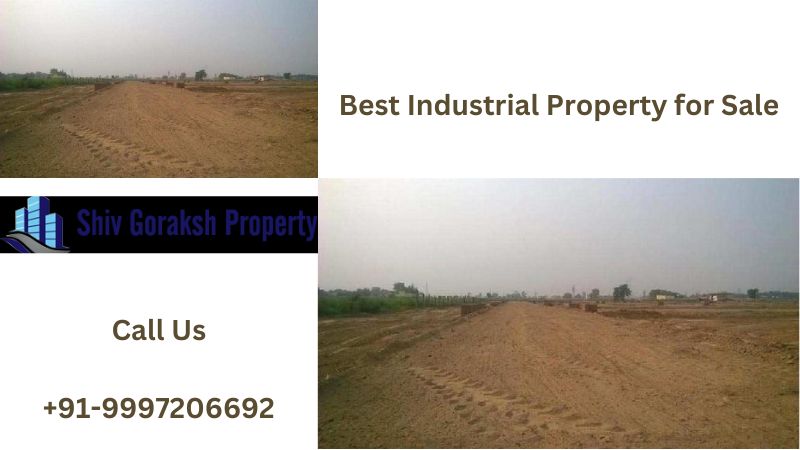 The decision of buying an industrial land, plot, shed, warehouse or factory is like entering into a new speculation. One can do the research & market study only, but evaluate the future of the same. All the people involved in it, whether buyers, sellers, agents or any others are prone or open to the risk of price movements. When the prices go up, all the parties procure the substantial profits.
Essentials for getting substantial benefits
Buying an industrial land or plot available for sale is a highly conducive option for those planning to run their own business. It is a far cost-effective decision than to have property for lease and paying heavy rentals. However, there is no strategy to buy an industrial plot. Industrial land for sale in Haridwar is a good option to initiate your own business. This area provides a wide scope to enjoy working in a full-fledged industry. If you get into the business of industrial land procurement and have got the key person of the industrial property business, proceed down this path.
Here are the most desirable factors in an industrial property to move ahead:
1. Proximity to common roads and highway access. Check, how far away from the prime expressways is the property located so the larger trucks can move easily to and from the freeways?
2. Profuse labor supply is essential to the function of any industrial trade. You should ascertain where the labor resource will come from.
3. Car parking at the premise is a high priority for many industries today. Is there adequate parking at the property for the staff or not?
4. Accessibility of extra land or area on the property is dynamic for the storage of materials, containers, and gear.
5. Closeness to sea and airports is also critical for some businesses. Having close port access will be of advantage.
6. Rail transport domes of large and heavyweight goods transport should also be known.
7. Services at the industrial property should contain the basic facility like water, gas, three phase electric power, bitumen roads, telephone (mobile and fixed), and internet access.
8. On-site developments are vital based on the business to be situated there. With industrial property, the attention is generally on the manufacture and hence, the warehouse design, layout, and size will be serious to the business purpose.
The decision of acquiring an industrial land in Haridwar will prove right for many business houses, as many upcoming factories and storage units are planning to shift their base to this area.
If you are looking for the best Industrial Property For Sale in Sidcul Haridwar Shiv Goraksh Property are the best company to choose. We have many properties for our customers and clients to select from. We have listed commercial, industrial and residential properties for our clients.