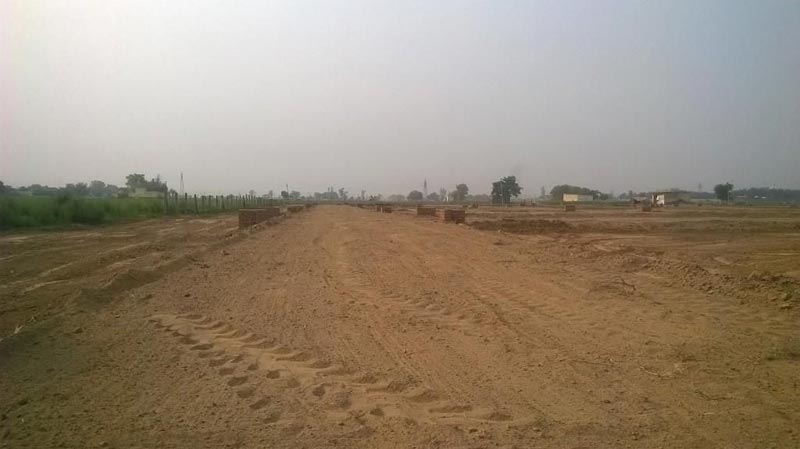 In the present lockdown situation, everyone wants to shade themselves in a safe place. People in North India are showing their huge interest in Uttarakhand for industrial as well as real estate sectors.

Having a favourable location, Haridwar is preferable. Many people are marking this as the top location for its mesmerising views, natural beauty, and other wellness factors. Uttarakhand has many other places like Mussoorie, Rishikesh, and Dehradun that have been favourites for buyers & investors across India. Many other nearby places as Rudrapur, Nainital, and Chamoli put great significance for real estate.
Recently, the government has taken some crucial initiatives to have handy rates in the plots of Hardwar. You may see yearly 15% inflation here as far as industrial growth is concerned. Moreover, you may play with your investment after having an in-depth analysis of future market demand.

There are some factors to be discussed before buying Industrial Property for Sale in Sidcul Haridwar.
1. Superior State Regulations: Uttarakhand is open for potential investment for local people. People from any other state may need to cope up with the current restrictions. There are some hand-held calculations before buying any property for industrial or agricultural production. However, if you are within the limit, you may expect future support from government officials to grow big.
2. Favourable Options for Investors:Properties are visible in terms of plots, apartments, villas, etc. Major locations are demanding huge prices i.e., Rs 6000 per square foot. Hence, you will have better scope to generate huge cash flow if you buy these properties.
The location of Haridwar has turned into visiting-cum-residential destination for all kinds of people. Specifically, you will get a suitable homeinvestment plan here ata nominal price.
3. Steady Appreciation in Price: Established and developed areas are witnessing heavy appreciation over the few years. In this situation, when people are happy to buy ata huge price, they can do this nominal investment without any question.
Having your price doubled or triple over few years is amazing when you do such a smart investment. The main reason behind the appreciation is the development of the tourism and hospitality industries.
Freehold Properties: Many plots are available for transfer & mutation within few clicks. Hence, you may base your dream on starting a new business here. Many people are doing fresh registration when they are looking for roadside Industrial Property for Sale.

There are many advantages discussed in the above points. But still, you cannot hit a huge income without proper knowledge. Invest smartly for some verified premium locations in Haridwar as there are not enough plots for sale. You may see a higher price for indirectly seen plots from the road front. You cannot go blind without knowing upkeep andhigh maintenance.
Do steady research, gather some useful information from current market agencies. Search for potential properties especially for starting home-cum-factories in some areas.

For having extensive research, follow regular real estate blogs or articles. You will have a better approach to taste some success here.
This entry was posted on September, 01, 2021 at 11 : 30 am and is filed under Property in Haridwar. You can follow any responses to this entry through the RSS 2.0 feed. You can leave a response from your own site.